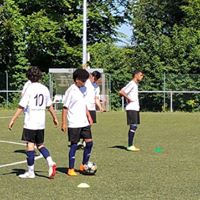 CGA Academy Soccer Club is excited to announce our third trip to Europe taking place this summer, June 17 – July 1, 2019. This thrilling opportunity is being offered for boys and girls ages U13-U18 (birth years 2006 -2001).
To be considered for this trip, CGA will conduct two tryout periods during the first week of April and the first week of May.
Final dates, times and locations for tryouts will be available mid-March.
Final travel itinerary will include training with professional soccer clubs from Romania and Germany with potential to include Austria and Croatia. Friendly competition matches will be included with professional European staff scouting and evaluating players.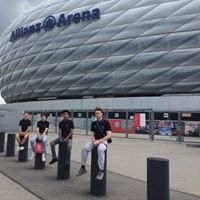 Players will be responsible to make travel arrangements to and from Europe.
Upon arrival in Europe, participants will travel together on the approved itinerary. Participation is limited to 30.
Proof of current passport will required by June 1, 2019.
For more information, please contact George Hahui at info@cgaacademy.com
European Trip Testimonials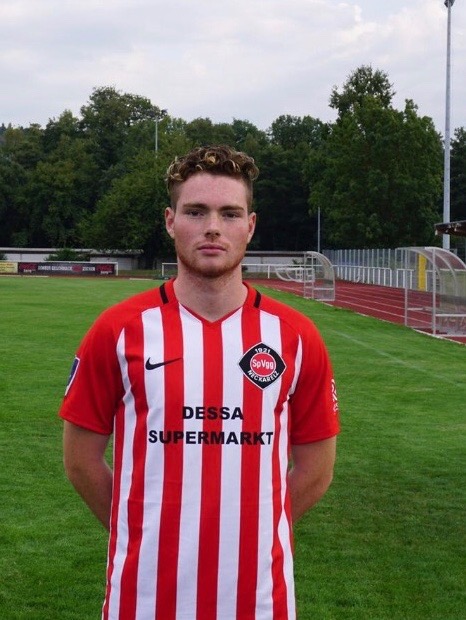 "My name is Clark Curnow and I'm 18 years old. I currently play in the Oberliga on Neckarelz in Germany. I graduated high school when I was 17 and was excited to see where my soccer career was headed. Prior to graduating high school, I had already been in talks with George Hahui and Alin Suru from CGA Academy about my options for playing soccer at a high level in Europe. They had spoken to me and gave me an extensive plan for what I would need to do in order to reach that level and what kind of opportunities I would have in Europe if I am able to progress at the rate I did. I was ecstatic that there was a trip headed to Europe and I would be able to attend.
I landed in Germany a week before any of the other boys. I immediately made new friends the day I landed. I had several trainings with boys from Hoffenheim and other high-level teams. The boys I met were charismatic, kind, genuine and best of all amazing soccer players. They're not only your friends but they turn into your teammates that you are able to compete at a high level with. These are friendships that go way beyond the soccer field. They are able to teach you things about the European culture and the European style of soccer and also technical things that maybe you had never seen before.

When I landed in Germany a man by the name of Iulian Olaru picked me and my father up from the airport. He welcomed us to Germany with open arms and excitement for the trip. Every time there is a new training with a different team or new players you are able to meet more people in the soccer community and connect yourself better than you could anywhere else in the world. You met coaches and agents and Scouters from all over the world.

Every facility we attended was high-class with good fields and great locker rooms. They were clean and tidy and ready when we got there. The fields were always clean the nets were in order and ready for us to train. Not only were the facilities high-class, but they were also inviting to peers that would like to watch us play. At every game, there was always coaches from all over watching us, interested in the new CGA American team that was playing in a foreign country.

Every time we had a game or training it was an opportunity to show someone your talent and skill set. Near the end of the trip, we played the best team by far. The name of the team was Neckarelz that now plays in the second highest league in Germany. I was starting center back and knew we had a tough match ahead. The game started and within the first 25 minutes, it was 4-1 for them. The guys that we were playing were phenomenal with the ball and without the ball, they were well coached and very disciplined. After the game, I was upset because of the results of the match and I felt like we did not show our full potential. But I was excited to hear that the coach from the opposing team was interested in my style of play and offered me a one-year contract to play with them. From this trip, many opportunities have come. You just have to be able to show yourself in situations where you need to be shown".
---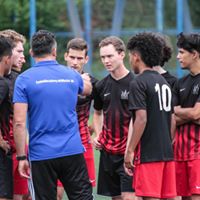 "Hello, my name is Tairan Smith and I was selected to be a part of the 2018 Europe Trip through the CGA Academy. This great opportunity gave me the chance to be coached and scouted by professional coaches, make new friends and contacts, train in high quality facilities, and later prepare me for my future.
Throughout the trip, I played against many different clubs across both Germany and Romania. Each game provided me with the opportunity to be invited back to Europe and possibly pursue a career in soccer. Training sessions were also part of the experience, which provided me with the international friendships that I have to this day. Both the trainings and games were held in high quality facilities which was part of the great experience.
This trip not only further developed me as a soccer player, but provided me with the opportunity to experience the world and European culture at a young age, something many people don't get the chance to do in their lifetime. It matured and helped prepare me not only as an athlete, but as an individual entering the early stages of my life, as well as gave me the exposure to professional coaches and trainings".
---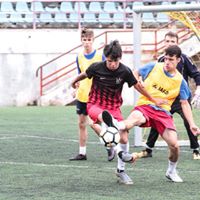 "The Summer of 2018 I was offered to go to Europe by one of the CGA coaches George Hahui, without hesitation I accepted. Just the fact that you get the chance to meet with professional or former pro players is an honor and really cool experience.
Getting the chance to be coached by professional people is a very cool thing to experience because they know what they are talking about and you learn many new things. Omg, I can not get over their football facilities! They were literally the best football pitches I have ever played on, and they were all perfect ! I do not remember one single field that was in bad shape at all. Playing on those pitches was really something else.
I believe that meeting new people is one of the most important things in the world and this trip brought me the opportunity to meet many new people that I now call my friends. I still even keep in touch with many of my friends that I met in Germany and Romania.
All and all the European trip was very very fun ! I had the opportunity to meet great coaches, make new friends, train at high quality facilities, try lots of foreign food but most importantly you get to show what you have on the pitch."