Our Story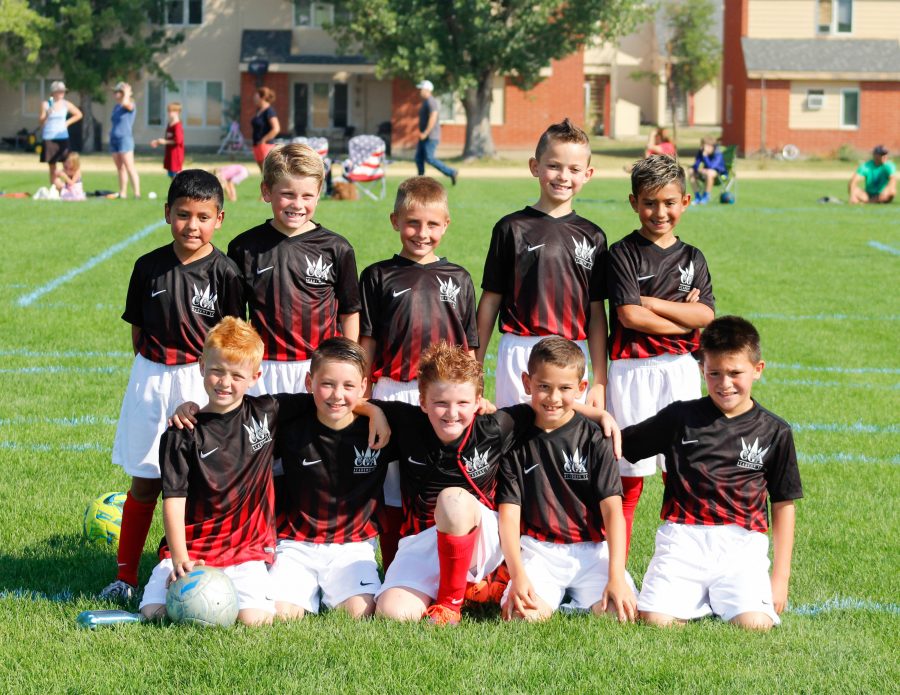 Thinking about all of the great friendships that have been forged over the years in my life, I would consider CGA as being the result of another amazing journey between friends. This journey started on the soccer fields in Jackson Hole, WY. The three "guilty" persons in this scenario are Carlos Elizondo, George Hahui and Alin Suru hence CGA. We are the founders of CGA Academy Soccer Club.
The majority of my relationships and all sorts of other connections I have made throughout my life, have always been because of sports. I will always be grateful for what soccer has meant to me (and still does) because of the opportunity to meet so many people who love the beautiful game. CGA is a perfect example of how sports bring people together and great things happen.
Carlos, George and I met in 2008 when George and I completed our professional soccer careers. George and I traveled to the US from Romania in search of new adventures and challenges. The eight year period that followed found us working and coaching together in Jackson Hole, WY. CGA was originally founded in 2014 when we decided to put together a project called CGA Academy. We organized and conducted summer soccer camps more as a hobby. In April 2016, CGA Academy Soccer Club was born.
The ten year period spent in coaching soccer has made us realize the need for stronger and more organized club soccer in our area. Its our goal to fulfill the needs for aspiring soccer athletes in Southeast Idaho. Within the last three years we find ourselves just shy of 300 players in our club and have enjoyed high levels of success. In 2018 we had three teams competing in the Idaho State Cup final and one team advancing to the semifinal. Many of our teams have participated in some of the best tournaments in the country such as Las Vegas Mayor's Cup International Showcase, Las Vegas Thanksgiving Classic, Massapequa Showcase in New York, MVLA Bay Area Fall Cup. All of our teams have also found great success in our local tournaments. CGA Academy Soccer Club has proudly represented the state of Idaho in the Western Region President's Cup.
All of the great things we have accomplished are a result of the amazing people involved in our "hobby" that is now our club. Many amazing families have supported us in our journey. What started with a small group of incredible families in Jackson Hole, WY has grown with involvement of extraordinary people in all of our Southeast Idaho communities. We will always be grateful for the people that help us grow as individuals and as a business. We are always looking to expand the CGA family with people that are ready to make an impact in the lives of our young athletes. We understand that in order for our players to develop we, as coaches and mentors, have to keep learning and develop so we can offer them the best versions of ourselves.
Alin Suru
Technical Director and Player Development Coordinator | CGA Academy Soccer Club
Our Mission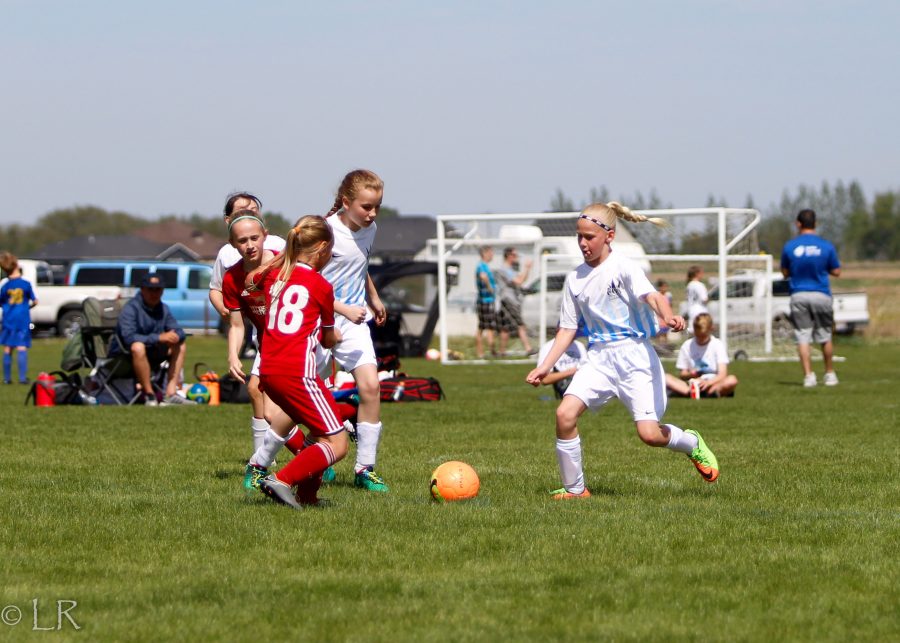 CGA Academy Soccer Club is the premier youth soccer organization in East Idaho originating in Idaho Falls, ID stretching all over the major communities in the area. As a result we created regional communities in Idaho Falls, Pocatello, Victor, Driggs, Twin Falls areas that are overseen by a Director of Coaching.
Each community falls into the same culture and follows the same core beliefs that are being cultivated by our coaches and staff members. Our mission, as an organization, is to make sure that we create the right environment for our young athletes, boys and girls, ages 5U-19U to grow and become exemplary individuals in our society. We will create opportunities for each player who so chooses to develop their path to becoming a collegiate athlete and/or professional athlete.
Along the way, we have created great relationships with existing clubs in mentoring their coaching staff and players. We have been collaborating with Jackson Hole Youth Soccer for over two years. In the spring of 2019 CGA will mentor and develop the coaches at Bonneville Youth Soccer League in Idaho Falls. We are always striving to be the best at what we do. We understand the crucial role that a coach has in a child's journey through life and through sports. We pride ourselves in having the best coaching staff in the region. The value that we bring into our soccer communities is defined by the number of years of experience, on and off the soccer field, of our coaching staff together with all the years of professional playing at the highest levels. Our camp and club curriculums are always carefully crafted by our experienced staff to make sure that each player receives the right training in a fun and competitive environment.
Our Core Beliefs
CGA Academy Soccer Club Philosophy:
An artist has the ability to express themselves through a chosen medium. Through practice and discovery, through trial and error, an artistic style is formed. Through discipline the artist masters self. Through commitment and hard work, one prepares the road ahead. Through devotion, one's focus is set on the prize and can't be led astray. Fun, enjoyment and the challenge of expression is the motivation. By choosing CGA Academy SC you are choosing the path of the artist. You are choosing to have fun playing soccer and enjoy the challenge of the game. You are ready to accept and learn from the tools that will help you to be successful: discipline, commitment, hard work, preparation, devotion, fun and the enjoyment of the challenge. We are lifelong learners of the game of soccer and we look forward to working with you to achieve your soccer goals and helping you along your journey.
CGA Academy Soccer Club Core Beliefs: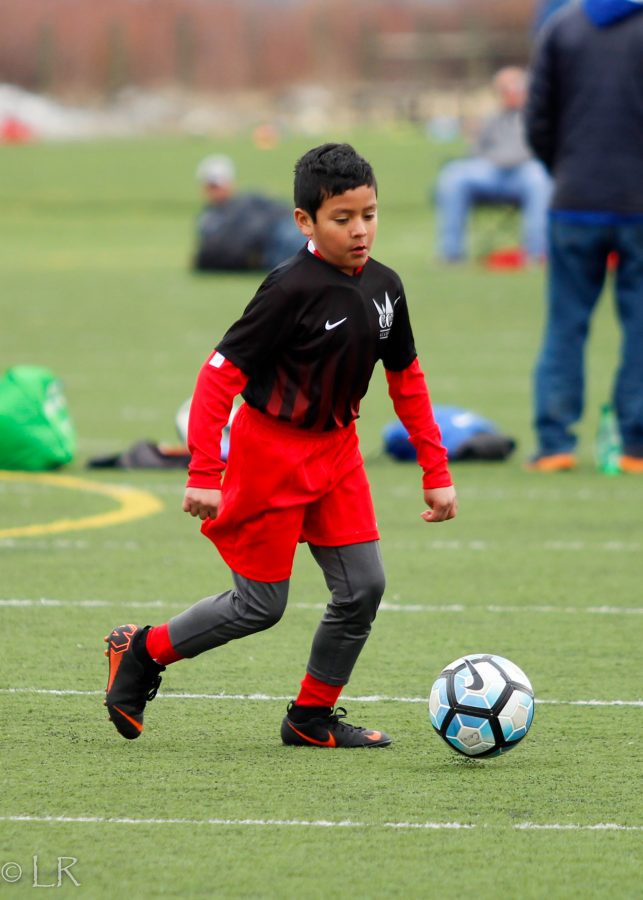 We believe that a supportive environment is one that nurtures creativity and views mistakes as an opportunity to gain experience and learn.
We believe that hard work, discipline and belief are the keys to success and overcoming adversity.
We believe that a professional environment is one that teaches respect for one's self and others.
We believe that through athletics one can learn a trade, gain confidence and establish lifelong friendships.
We believe in having fun and fostering the love of the game.
CGA Academy Soccer Club is the right club for you if:
You love soccer. You are tenacious and work hard.
You love to play and have fun.
You are excited about learning new things.
Love being a part of a team that works hard to accomplish individual and team goals.
You would like to play soccer at the highest levels (college or professionally).