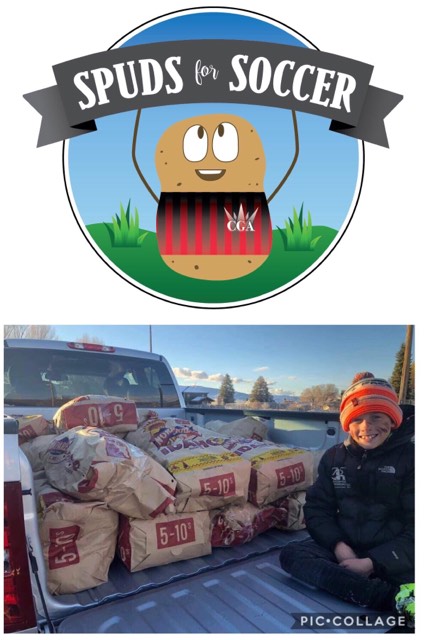 CGA Academy SC is offering a fantastic and important opportunity for our players to raise money to pay for their fees!
Celebrate Thanksgiving with CGA Spuds for Soccer fundraiser!
Potato Supplier – Driscoll Brother's Inc. of American Falls
10lb bags of golden yellow spuds
$10/bag – collected at the time of sale!
$8.00/bag credited to individual player participation fees
Orders due by Monday, October 26, 2020!
Payment by:
Cash, Venmo @CGASC or Check payable to CGA Soccer Club.
Thank you for supporting youth soccer in your community!
Final November delivery will be in time for Thanksgiving. Date to be finalized.