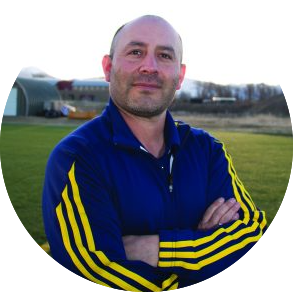 Carlos Elizondo – Executive Director
It was a chance meeting with an old friend that changed the course of Coach Elizondo's life. While going to school in Denton, Texas, Elizondo ran into a friend and former teammate. He invited Elizondo to help him coach a couple of teams in the Dallas area. Coaching reignited his passion for the game and motivated Elizondo to help his friend return to their hometown to start the first official soccer club in El Paso.
Elizondo started playing soccer when he was eight years old. He helped to lead his club team to three straight South Texas State Championships (U16, U17, and U18) which included the major cities of El Paso, Austin, San Antonio, Galveston, Corpus Christi, and Houston. At U17 his team represented South Texas at the Region III Tournament in Tennessee and then again at U18 where the team finished 3rd at the Region III Tournament in North Carolina.
Elizondo graduated from the University of North Texas with a Bachelor of Science with a major in education and has a Master of Science with a major in sports administration from Eastern New Mexico University. Elizondo has been a professional soccer coach for 18 years. During that time Elizondo has been a university head coach, university assistant coach, director of 3 clubs, has been a part of 3 state ODP programs and on Region IV ODP boys and girls staff. Elizondo holds the NSCAA's Advanced Director of Coaching Certificate, NSCAA Premier Diploma, USSF "B" License and the US Youth Soccer "Y" License. Elizondo has taught in a 4th-grade classroom and biology and anatomy in high school.
---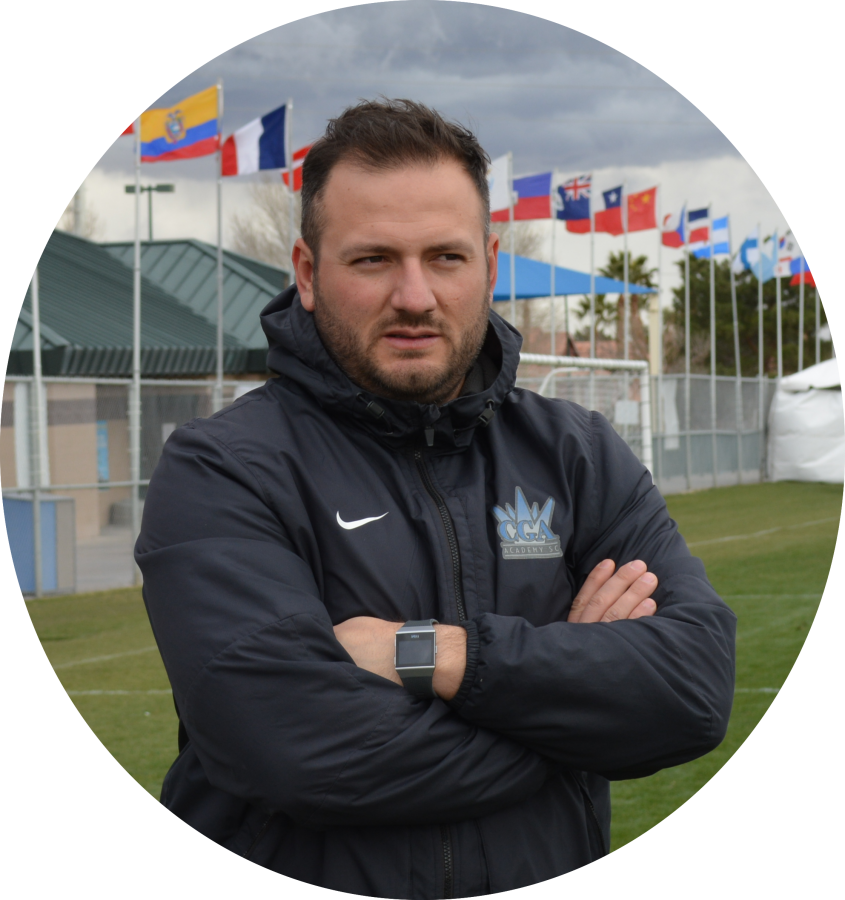 Alin Suru – Technical Director and Player Development Coordinator
Alin is the Technical Director and Player Development Coordinator in CGA Academy Soccer Club. He is overseeing the player progress in our club. Alin created an age specific curriculum that coaches use in training with the purpose of generating a club identity.
Alin is originally from Iasi, Romania where he grew up playing soccer starting with the age of nine. He developed as a soccer player with the local club where he also played his professional years. Alin looks back on his soccer career and can pinpoint a college professor (that was also his club coach) who truly believed in Alin's abilities and encouraged him to play in college. As the captain of his college team in Romania, Alin helped to lead Alexandru Ioan Cuza University to three national finals and one national futsal championship.
Alin started coaching after he moved to the United States where he found his passion for working with young players. His love of the game has inspired him to pass on his knowledge and expertise to those who crave to learn more and who are just as passionate about the game.
Alin graduated in 2006 from the Alexandru Ioan Cuza University with a degree in English and Geography and is fluent in English, Spanish and Romanian. He currently lives in Idaho Falls, ID and is one of the founders of CGA Academy Soccer Club. Alin has been a professional club coach for the past ten years and has coached both boys and girls teams ages 6U-19U.
Alin holds the National Youth License with US Youth Soccer, National and Advanced National Diploma and Premier Diploma with USC. Alin has also been taking the USSF path in coaching holding the Grassroots and National D license.
---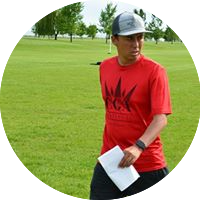 Rocky Rhoads – Director of Coaching | CFO
Rocky is one of the Directors of Coaching for CGA Academy Soccer Club and also CFO of the organization. Rocky has been an important part of our club since its beginnings, playing an important role in growing as an organization. He is in charge of overseeing the entire 2008 player pool.
Rocky is a graduate of Idaho State University and has been the head coach of Century High School since 2011 where he lead the team to a state title in 2015.
Coach Rocky has also dedicated himself to coaching players in club soccer since 2009. During that time he has successfully developed players to compete at the highest levels in Idaho and our region that went further and played for the national teams and ODP programs in Region IV. In club soccer, coach Rocky played two Idaho State Cup Finals, winning one and finishing as a runner up the other. He also reached the Regionals Presidents Cup final finishing as the runner up.
---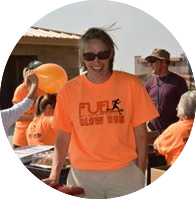 Mary Kramer – Executive Administrator
Originally from the Buckeye state (Ohio), Mary has been with CGA since we started our program in Pocatello in 2016. Mary serves as the club registrar, customer service representative and is a team manager for the 2003 boys.
Apart from club administrative responsibilities, you will find her on the soccer fields watching games, assisting with CGA fundraisers, soccer camp logistics and distributing uniforms. Mary has been one of the pillars in the club for the past three years. She is an organized and detailed-oriented person ready to solve problems. She enjoys working with the wide range of ages of our players and their parents. Mary is a strong advocate of youth sports.
Mary earned a B.S in Education from the Ohio State University. She brings twelve years of athletic administrative experience from the Olympic Movement, having served an internship with the United States Olympic Committee (USOC) and as Athlete Services Manager for the United States Rowing Association from 1993 – 2005. Mary was a member of the 2000 Olympic Rowing delegation in Sydney, Australia as an assistant team leader. Mary was a competitive collegiate rower and is a Dad Vail Regatta gold medalist and national champion in the lightweight four with coxswain.
Married to Jim Kramer and mother of three, daughter, Maura, was a two time state volleyball champion at Century High School. Son, Joseph, played many years of club and high school soccer and was a center defender on Century High School 2015 state champion soccer team. Son, Thomas is a member of CGA 03B and participates in Idaho ODP.
---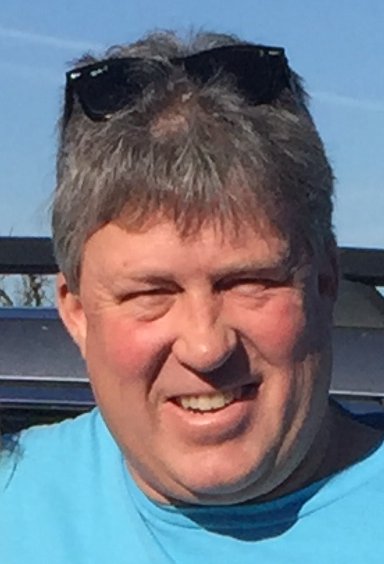 Charles E. Stuart III – Head Coach
Chuck grew up playing youth Club soccer in California (many, many years ago) and started coaching soccer in 1994 when he moved to Idaho. In Chuck's years of coaching youth soccer, he has been involved at the youth Club level (AYSO, BYSL, Ballistic SC, CGA), at the high school varsity level (Skyline HS boys, Bonneville HS girls, Idaho Falls HS boys) and at the State level (IYSA ODP & RTC girls & boys). Chuck holds a USSF National 'B' license, a USC (formerly NSCAA) Advanced National diploma and a USC Goalkeeper diploma.
---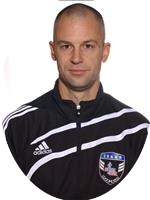 Peter Stilling – Assistant Coach
Peter was born in Seattle, WA in 1971. He started playing club soccer in 1975 in Seattle, WA; ODP in 1982 of which he was selected for the USYS Region IV Team in 86 and 87. Starting center mid for four years in High School from 85 to 88. In 1989 he joined the Navy as a Naval Nuclear Propulsion operator and traveled to 16 countries in 6 years. "I have had the pleasure of playing soccer on every continent except for Africa, which I am excited to say I will play in Africa this year (2019)".
He started refereeing in 1986 and retired in 2009 as the 4th and last USSF National Referee from the State of Idaho. After the Navy, he went to college and played college club soccer for Ricks College in Rexburg, ID and for Utah Valley State College in Orem, UT. In 1997 he earned his first US Soccer Coaching License. He now holds the US Soccer C License, USC Advanced National Diploma, USC Goalkeeper I and II, and NFHS Accredited Interscholastic Coach for Soccer. He has coached from U8's to College Club. Most recently he was the assistant varsity boys coach at Century High School.
He has a Bachelors Degree in Computer Information Technology with an emphasis in Networking and a Masters Degree in Cybersecurity and Information Assurance. He currently works as a contractor at the FBI in Pocatello as a Linux Engineer. As well, he continues to serve his country as a Naval Reservist. After 18 years of enlisted service, he has just recently earned a commission and will become an Ensign serving as an Intelligence Officer. He has been married to his wife, Jenny, since 2000 and has three kids, Will – Age 15, Sydney – Age 12, and Samuel – Age 9.
---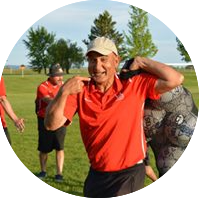 Jamshid Roomiany – Head Coach
Jamshid Roomiany is originally from Iran and he has been part of our club since 2017. Coach Roomy is in charge of the 2002B group and also the 2004G group.
With a great deal of soccer experience behind him, Roomy has led the 2002B to an amazing first year experience culminating with a State Cup Final. Coach Roomy is involved in coaching both boys and girls all age groups.
Roomy has also been the Century High School Girls Head Coach since 2000 winning two High School State Cups and finishing other four times as a runner up. With club teams he has won the Idaho State Cup four times.
Coach Roomy holds the USSF C License.
---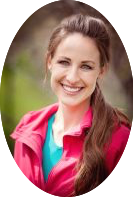 Karissa Fisher – CGA KidStar Director
Karissa was a 4-year starter for the ISU Bengals. As a Bengal, she earned two First Team All-Conference honors, four Big Sky All-Academic honors and was named once to the Big Sky All-Tournament team. As a senior, she was team captain and was named ISU's Female Big Sky Scholar Athlete of the year. She graduated with her bachelor's degree in Health Education.
Karissa has been a competitive head coach, high school head coach, and college assistant coach. She has spent a lot of time with players 10 and younger and has created a youth development program to prepare young players. She was awarded coach of the year when coaching at American Falls High School in 2012. She currently holds a National USSF Class C license and a National Youth license.
She is the creator of KidStar Soccer which is a youth soccer program that teaches the fundamental skills of soccer in a fun and age-appropriate way.
Starting the Spring of 2020 she will also be the Assistant Coach of the 2004 Girls.
---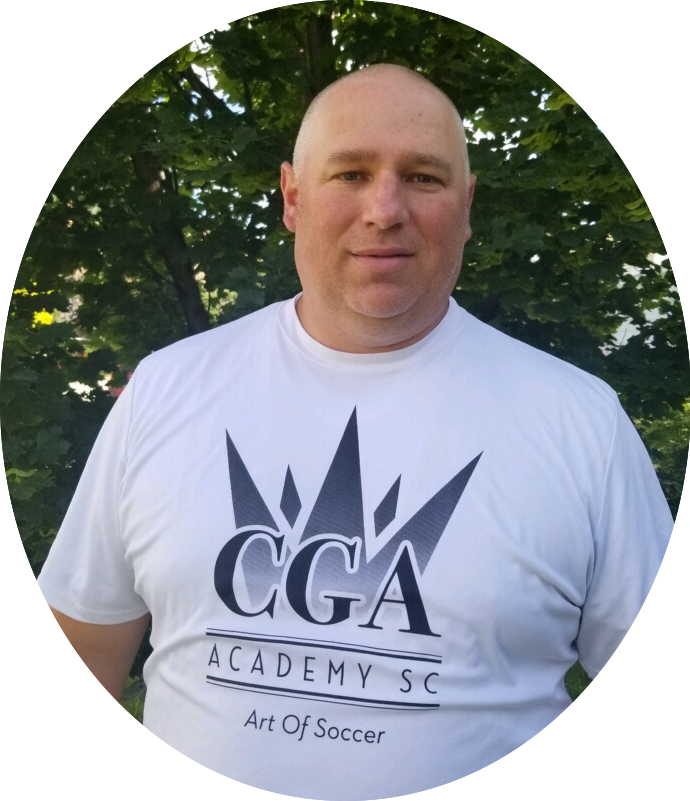 Matt Shutes – Head Coach
Matt Shutes Matt grew up playing soccer in Pocatello. He played club soccer in Pocatello where his team won many tournaments and championships. Matt started coaching soccer when his oldest daughter started playing at age 5. Matt has been coaching ever since.
Matt holds a level 4 coaching certificate from National Soccer Coahes Associstion of America. Matt has coached at the YDP level, middle school, and high school. Matt was the girls assistant coach at Marsh Valley High School from 2013 to 2016 where they won 4 straight district championships. In 2017 Matt moved to Century High School where he was the girls assistant coach in 2017 and 2018. Matt is currently the Century High School Girls Soccer head coach. Matt came to CGA in 2017 when his daughter Sari moved over to CGA. Matt currently coaches the 2009 girls.
---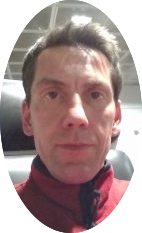 Georg Behrens – Referee Coordinator
Georg is the CGA Referee Coordinator and KidStar coordinator/coach in our club for the Victor, ID community. He is also the assistant coach for the 2009B group. Georg has a USSF F license.
Georg is originally from Germany, where he grew up playing soccer and has been coaching soccer in several age groups since 2014.
He joined CGA Academy Soccer Club in 2017 and has been involved coaching with age groups ranging 5-12 years old. Coach George has a tremendous personality that fits well with the sort of coaching we need in our CGA KidStar program. The young ones love working with him and have him as their coach. He is one of the persons that played an important role in developing our program in Teton Valley.
Georg is also our Tournament Referee Coordinator for all the soccer tournaments that CGA is organizing.
Georg and his wife June have three boys with the youngest playing for the CGA 2009B.
---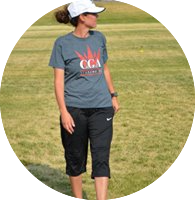 Ashley Bringhurst – Head Coach
Coach Ashley Bringhurst is from Pocatello, ID and has started with CGA by coaching the 2006 and 2007 girls group.
Ashley is a very dedicated person with a competitive spirit that makes her fit perfectly with our club. She is always looking into her players having the right environment to develop every day.
Ashley has had a successful collegiate career playing for the ISU Bengals a NCAA Division 1 program.
Her determination and passion on the soccer field has now been instilled in the teams that she is coaching and the players and the parents love her for that.
Currently, she is in charge of the 2006G age group.
---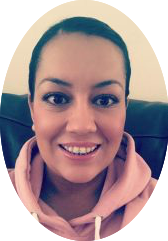 Jazmin Garcia – Assistant Coach
Jazmin is from Idaho Falls, ID and has been coaching soccer for seven years now.
She currently holds her E and F USSF coaching licenses and is working towards her D license. She started coaching with CGA in 2017 and she has been involved as an assistant coach with the 2006 and 2007 boys age groups. Jazmin enjoys coaching soccer and loves learning about the sport.
Jazmin has a great personality and you will always find her very outgoing and ready to help. She is also involved in all the CGA events and programs like fundraisers and soccer camps where she helps with player registrations, distribution and collection of raffle tickets.
Jazmin has been one of the first persons to help us start our programs in the Idaho Falls area helping with recruiting and promoting our club.
Professionally, she holds her Bachelor's Degree in Nursing.

---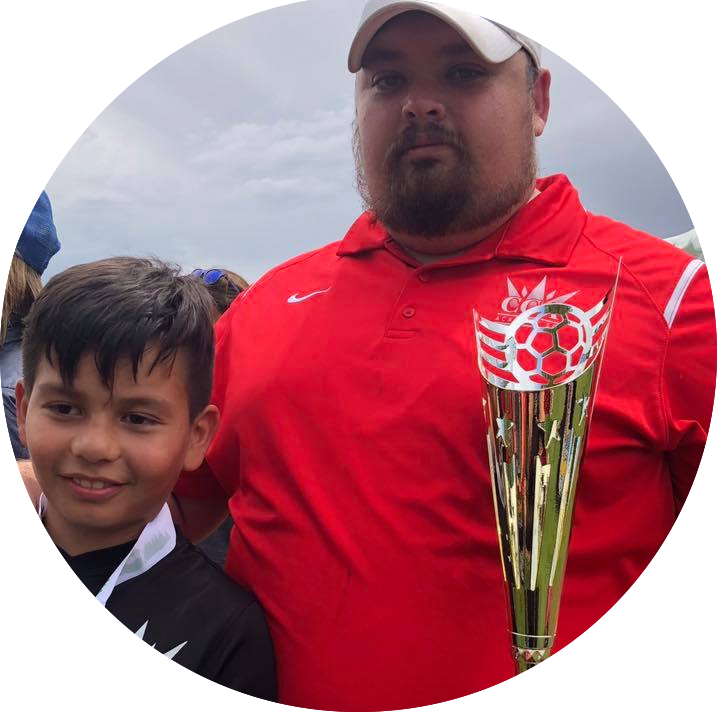 Durke McLean – Assistant Coach
Durke McLean is from American Falls. He started following CGA in 2016 while looking for a Competitive team for his son. He has been coaching soccer for five year and holds the USSF F, E and he is working toward D licenses and completing the Grassroots program. He says that coaching offers him the opportunity to give back to the community and in small communities that is what they are looking for, opportunities to play and learn as this great sport continues to grow. He has a wonderful wife and four kids who allow him to learn and grow as a coach. He looks forward to continuing the journey with CGA SC and looking forward to training a team as a head coach.

---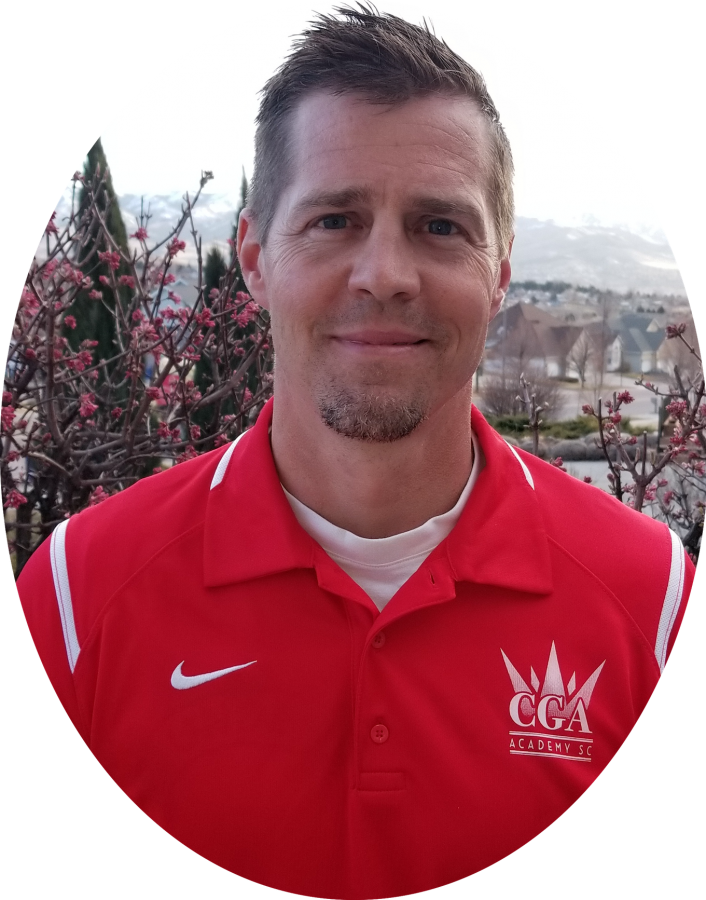 Charle Kerley – SAQ Training Coordinator
Charles Kerley lives in Pocatello Idaho. He has been coaching youth development soccer since 2012 and currently holds a NSCAA 11 v 11 Diploma and a USSF level F license. As one of the Speed, Agility, and Quickness training coordinators, he works with Igor Ginju to develop and implement training regimens to help our CGA athletes perform at their best.
Charles believes that team sports are paramount for youth to become successful adults and soccer is one of the top youth sports available in the world today. It is a life sport that teaches life skills, healthy living, work ethic, and teamwork. Charles graduated from Montana State University with a Bachelor's Degree in Electrical Engineering and from University of Texas in Dallas with a Masters in Science in Microelectronics. He has worked in the semiconductor industry for 19 years in engineering and management roles.
During College he spent a summer in Ireland working with inner city kids. Charles played soccer with the youth in all of their free time. That is where he learned to love soccer and saw how our sport can build confidence and change lives.
---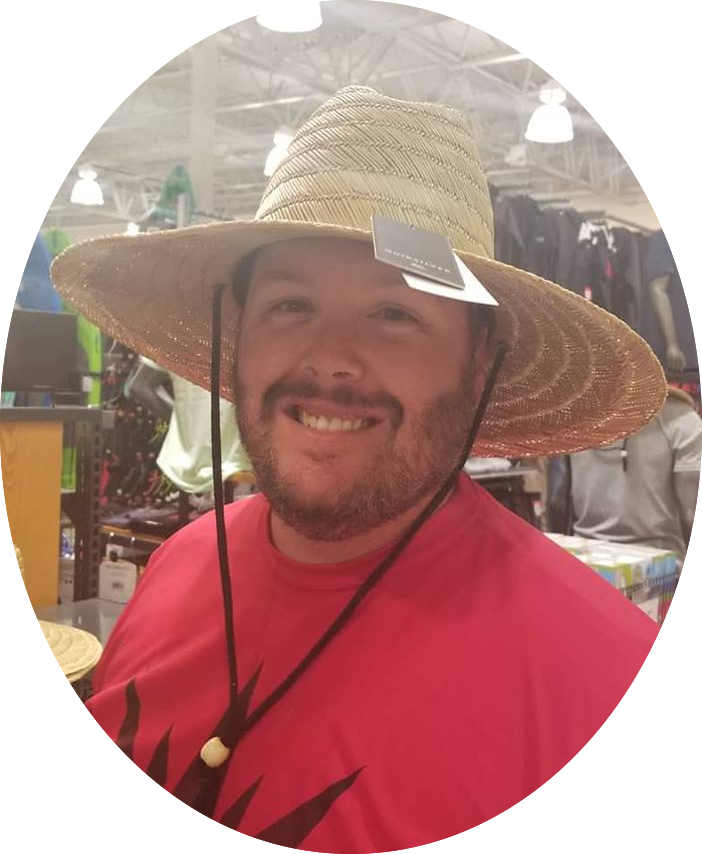 Ray Ryerson – Assistant Coach
Ray is from Pocatello, Idaho and has been coaching youth soccer since 2013. He currently holds his US soccer F license and Grassroots license. He is always trying to improve his coaching skills and is working on his D license. He joined CGA in 2017 where he assists with the 2008B team. Ray is married and has two boys that keep him busy when he isn't on the soccer fields.
---