Coach Carlos Elizondo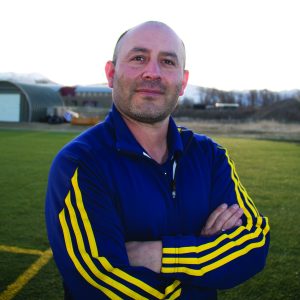 Carlos Elizondo believes in the Art of Soccer. It was a chance meeting with an old friend that changed the course of Coach Elizondo's life. While going to school in Denton, Texas, Elizondo ran into a friend and former teammate. He invited Elizondo to help him coach a couple of teams in the Dallas area. Coaching reignited his passion for the game and motivated Elizondo to help his friend return to their hometown to start the first official soccer club in El Paso.
Elizondo started playing soccer when he was 8 years old. He helped to lead his club team to 3 straight South Texas State Championships (U16, U17, and U18) which included the major cities of El Paso, Austin, San Antonio, Galveston, Corpus Christi, and Houston. At U17 his team represented South Texas at the Region III Tournament in Tennessee and then again at U18 where the team finished 3rd at the Region III Tournament in North Carolina. Elizondo graduated from the University of North Texas with a Bachelor of Science with a major in education and has a Master of Science with a major in sports administration from Eastern New Mexico University. Elizondo has been a professional soccer coach for 18 years. During that time Elizondo has been a university head coach, university assistant coach, director of 3 clubs, has been a part of 3 state ODP programs and on Region IV ODP boys and girls staff. Elizondo holds the NSCAA's Advanced Director of Coaching Certificate, NSCAA Premier Diploma, USSF "B" License and the US Youth Soccer "Y" License. Elizondo has taught in a 4th-grade classroom and biology and anatomy in high school.
"I enjoy giving back and helping others achieve their goals. I don't consider myself just a soccer coach but a life coach and I enjoy working with players, coaches, and organizations".
Coach George Hahui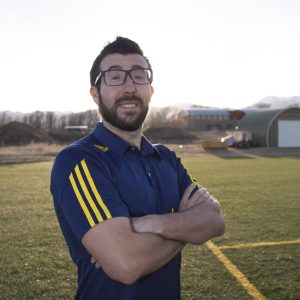 George Hahui believes in the Art of Soccer. In June of 2008, George moved to Jackson, Wyoming. That fall he met the former Director of Jackson Hole Youth Soccer who recruited him to start coaching for the club. That was the moment George renewed his passion for the game and became inspired to help others achieve their goals.
George is originally from Romania where he graduated in Economics and Business Administration from Al. I Cruza University. As a licensed Economist, he specialized in Banks and Stock Exchanges. In 2007 George continued his educational pursuits with a Master's in Human Resource Management. George is fluent in Romanian, English, Spanish, and French. He currently holds the US Youth Soccer National Youth License and the NSCAA Advanced National Diploma. George started to play soccer at the age of 8. At 13, George's club team earned 3rd place at the Hope Cup, a prestigious national tournament in Romania. His father helped to nurture a passion for soccer and supported him in becoming a professional by the age of 15. George was captain of his college and helped to lead the team to 2 conference championships and 2 runners-up finishes. George also played professional futsal for 4 years.
Coaching has taken coach Hahui and the teams he coaches across the region. From Denver to California, New Mexico to Oregon, George has helped to build teams that can play with the best. The past three summer coach Hahui has taken teams to participate at Far West Regionals.
"After receiving a long-term injury, I wanted to develop into a world class coach. Through continuous hard work and practice, I have earned the ability to coach players at all levels of the game and to motivate them to achieve their absolute best"
Coach Alin Suru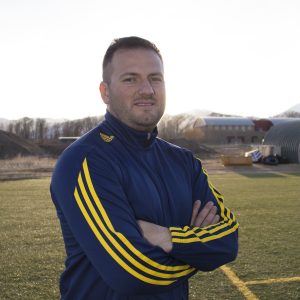 Alin Suru believes in the Art of Soccer. He is passionate about soccer and is one of the most graceful playmakers you will see on the field. His love of the game has inspired him to pass on his knowledge and expertise to those who crave to learn more and who are just as passionate about the game.
Alin looks back on his soccer career and can pinpoint a college professor (that was also his club coach) who truly believed in Alin's abilities and encouraged him to play in college. As the captain of his college team in Romania, Alin helped to lead Alexandru Ioan Cuza University to 3 national finals and 1 national futsal championship.
Alin graduated in 2006 from the Alexandru Ioan Cuza University with a degree in English and Geography and is fluent in English, Spanish and Romanian. He currently lives in Jackson, Wyoming and is one of the founders of CGA Academy SC. Alin has been a professional club coach for the past 6 years, an assistant director for SoccerLife Camps and has coached both boys and girls teams ages U8 – U19.
He holds a National Youth License with US Youth Soccer, the National Diploma and the Advanced National Diploma with NSCAA.
"Soccer has been a part of my life since I could walk and is now a way of living. There is nothing more accomplishing than to see a person succeed in life as a soccer player and as a person knowing that you played an important role in his journey".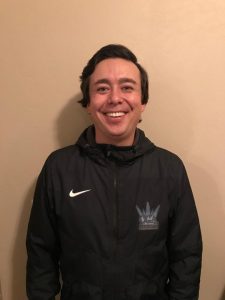 Rocky Rhoads
Director of Coaches – Pocatello, ID
"Coach Rocky has been the head coach of Century High School since 2011 where he lead the team to a state title in 2015. Coach Rocky has also dedicated himself to coaching players in club soccer since 2009. During that time he has successfully developed players to compete at the highest levels in Idaho and our region. "I'm excited to work with a young group and feed off the enthusiasm they have for soccer". Rocky is one of CGA's directors and is currently hearing the 2008 player pool"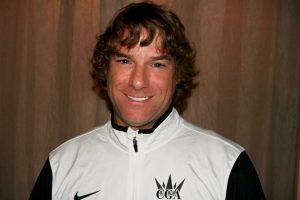 Mike Gromley

"I have coached the 1998 men and I am currently coaching the 1999 men. I live in Driggs Idaho. I have coached youth soccer for 8 years. I found coaching as a way to give back to the sport I loved so much growing up.
I have an N.S.C.A.A 11X11 diploma, National Youth Soccer License and USSF level F and E Licence"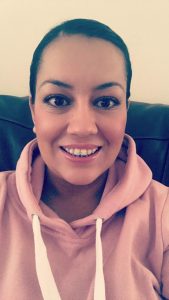 Jasmin Garcia
"Jazmin has been coaching soccer for 6 years now. She currently holds her E and F US Soccer coaching licenses and is working towards her D license. She is an Assistant Coach to the 2006 and 2007 Boys age division. Jazmin enjoys coaching soccer and loves learning about the sport! Professionally, she holds her Bachelor's Degree in Nursing."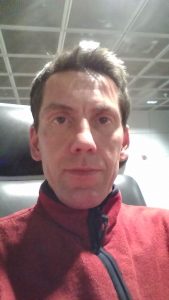 Georg
"I am based in Victor and coach the 2010/2011/2012 group and also the Teton 2009 team. I do have a USSF F license. Also, I am a referee instructor.
We have 3 boys, the youngest playing for CGA.
I am German and have been coaching soccer in several age groups since 2014. I also played soccer as a kid in Germany."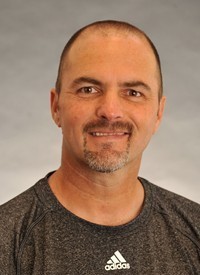 Chris "Topper" Cogan
Associate Head coach experience: 3rd Season Graduated: Texas Tech '97 "Chris "Topper" Cogan enters his second year as an assistant coach with the Idaho State soccer program. Prior to arriving at Idaho State in 2015, Cogan spent three years as an assistant coach at Lamar. During Cogan's time at Lamar, the program set records for goals in a season, fewest goals allowed in a season and it appeared in the conference championship for the first time in school history. In addition to his duties at Lamar, Cogan also served as the head coach of a professional indoor soccer team, Oxford City FC of Texas since 2014. Cogan was the head coach and general manager of the Texas Strikers Professional Indoor Soccer team from 2012-2014, and prior to that he was an assistant coach at Sam Houston State from 2008-2012, he also acted as the director of developmental soccer for the Montgomery Soccer Club as well as the director of goalkeeping for the South Texas Olympic Development program. Cogan was an assistant coach and recruiting coordinator at Angelo State from 2005-2009, and he was an assistant coach from 2001-2004. Cogan earned his U.S Soccer National "A" license in January of 2009.
Andrea Largey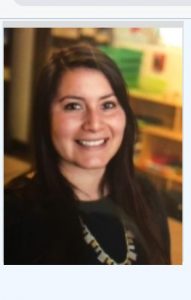 "I have coached and assisted from 4-5-year-olds up to Division II. My Masters is in Physical Education and Coaching. I currently coach u-14 girls and assist with high school girls in Jackson Hole. I have coached many camps for CGA and JHYS. (Licenses are being done through December and by then I should have F&E)."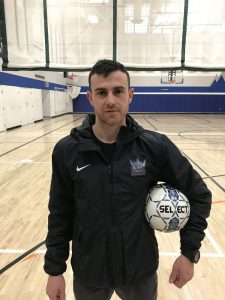 Igor Ginju
"I was born in Moldova. In 2013 I Graduated from National University of Physical Education and Sports, Bucharest, Romania, with a degree in " the program of sports studies and motor performance " In 2014 I got a degree in the physical trainer, specialization Soccer. In 2016 a got a Master degree in soccer.
Soccer playing experience:
League Romania, division 1 Moldova, National Champion Youth Soccer Team in Moldova, general preparation for kids for sports @ CS U.N.E.F.S. and physical trainer for youth Sports Academy Team Bucharest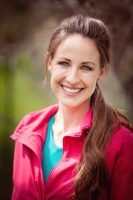 Karissa Fisher
"She is the creator of Kid Star Soccer which is a youth soccer program that teaches the fundamental skills of soccer in a fun and age-appropriate way. Before coaching, Karissa was a 4-year starter for the ISU Bengals. She won many awards while playing for ISU and in her younger years. She has coached at the youth, competitive, high school and college levels. She was awarded coach of the year when coaching at American Falls High School in 2012. She currently holds a national USSF Class C coaching license and the National Youth Coaching license. She has run hundreds of training sessions for players younger than 9 and loves working with this age group because she feels it is the best time to build a good foundation. When she is not coaching or playing soccer, she loves to spend time with her husband and 3 kids"
Neal Ozmun
"He is coaching the 01 and 04 girls teams with CGA and he has coached 3 years at Idaho State, 3 years at Ouachita Baptist, and 1 year at Grambling State.
Neal has an Advanced National Diploma and he played as a goalkeeper at Ouachita Baptist University. Studies: Bachelors in Mass Communication and my Masters in Sports Administration."
Roomiany is coaching 2002 boys team and
has C license
BUSINESS ADVISORY BOARD
Tony Hartl

Peta Roubin

Dave Adams

Bill Kleyn